Symbolic 1922 metres run/walk united the VMU community for an active presence together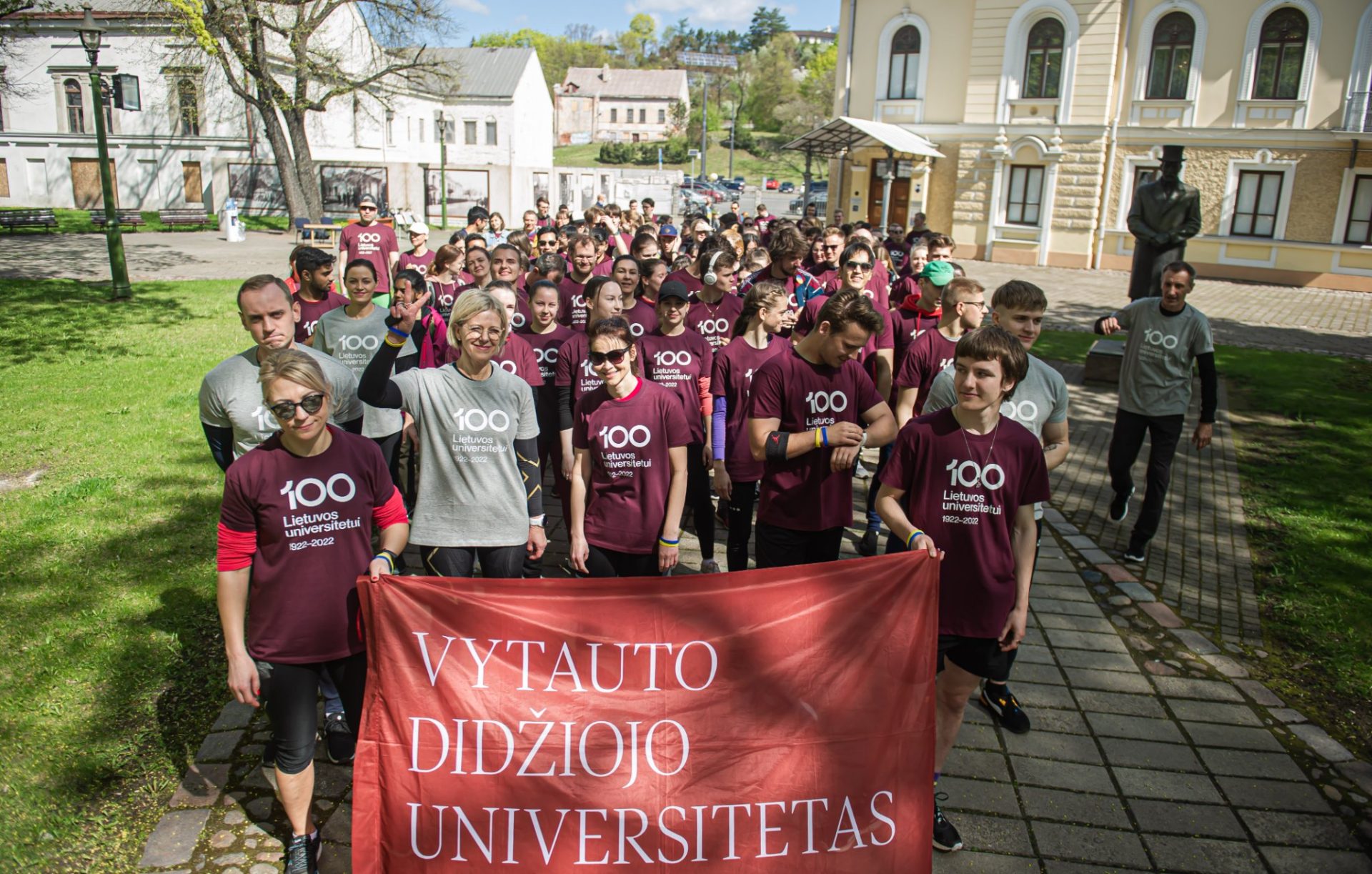 On Saturday, Kaunas hosted a symbolic 1922 metre run/walk to commemorate the 100th anniversary of the University of Lithuania, organised by VMU and the Sports Centre.
The event was attended by about 200 members of the university community: students, staff, members of student organisations, and Erasmus students, who together walked the symbolic 1922 metres distance from the Historical Presidential Palace of the Republic of Lithuania to the VMU Faculty of Economics and Management.
The event started with a welcoming speech by assoc. prof. Vilma Bijeikienė, the Vice-Rector of Communication of VMU, and then Indrė Piličiauskaitė, a trainer of the Sports Centre, led an exercise session for all participants.
We are delighted for all those who actively participated in the symbolic run/walk, took their families and pets with them and decided to spend their Saturday afternoon together with the university community!