Women's volleyball team (NSVL)
Women's volleyball team (NSVL)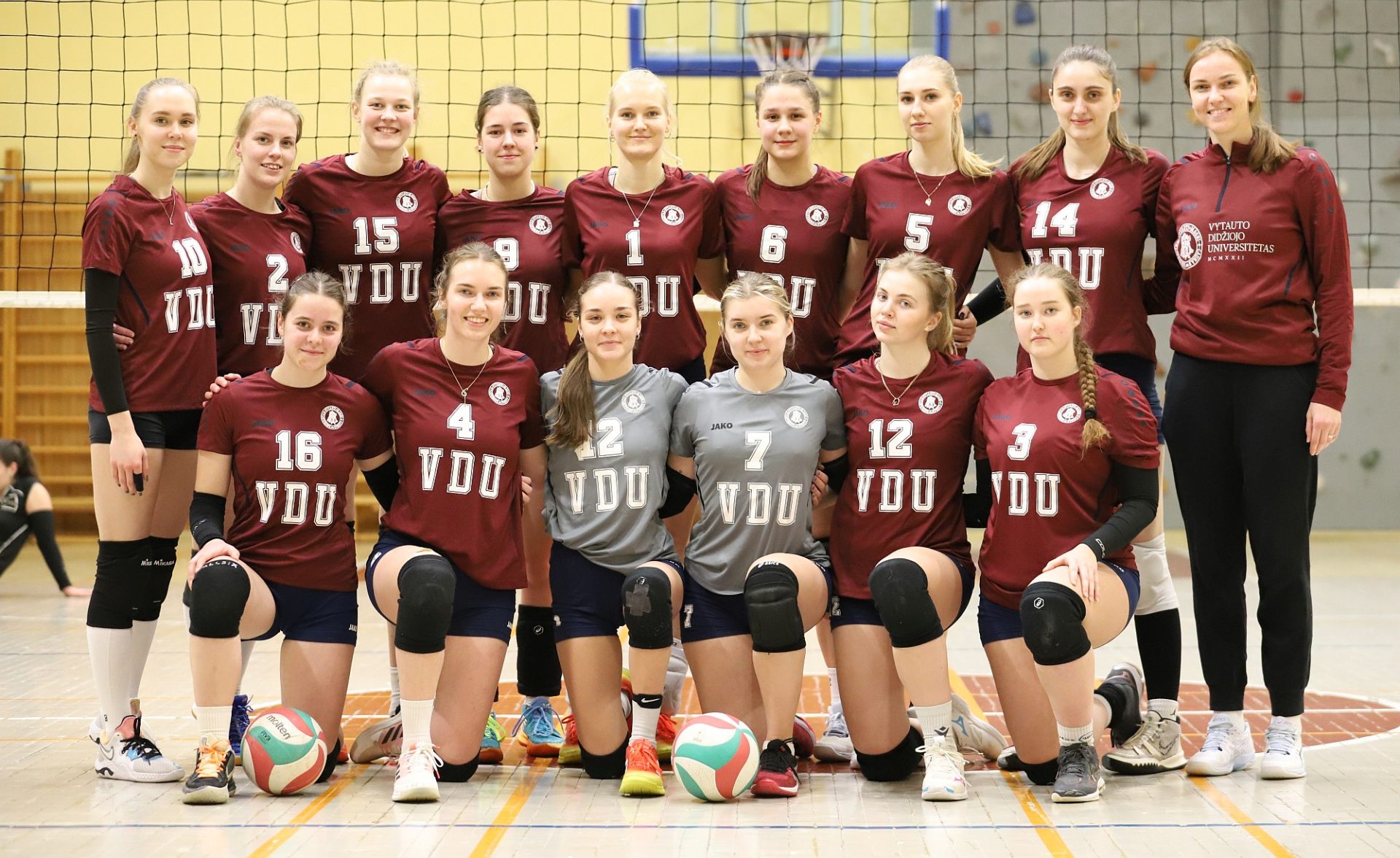 VMU women's volleyball team is formed from selected athletes who have sufficient volleyball sports experience and are studying at the university. This team can also include athlete students who are planning to study at Vytautas Magnus University in the future.
VMU women's volleyball team participated in National Student Volleyball League (NSVL) championship, Baltic Student Sports Games (SELL) and other volleyball tournaments.
VMU women's volleyball team became National Student Volleyball League champions 6 times (2013, 2015, 2016, 2017, 2018 and 2022), and twice won silver medals in university championships (2014 and 2019).
COACH – VILTĖ BOGDANOVIČ

E-mail: vilte.bogdanovic@stud.vdu.lt
Ph. No.: +370 653 40188