Sport for VMU staff – individual and group sports sessions and activities during lunch breaks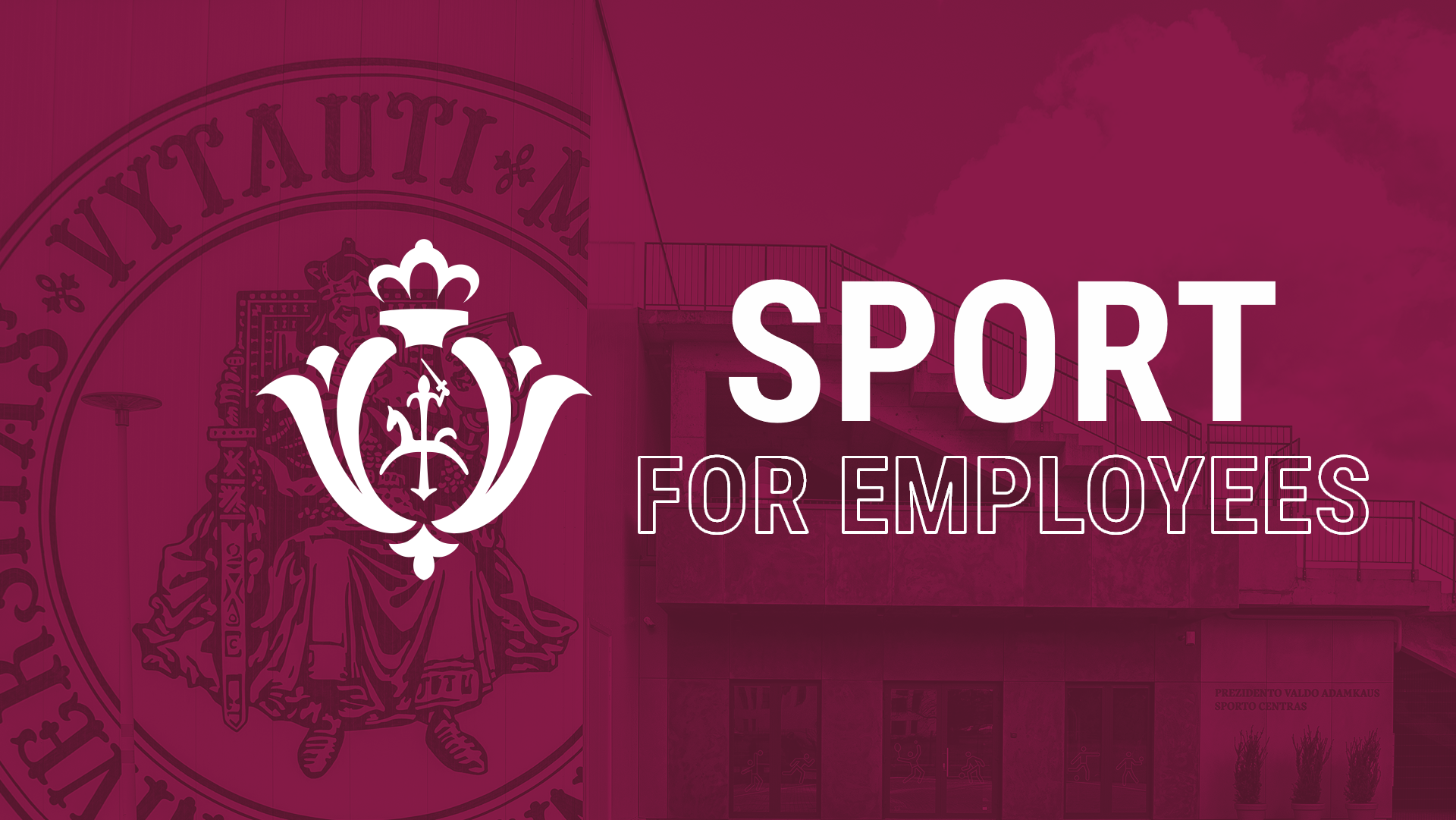 We invite all university staff to visit the VMU Sports Centre facilities and try out a variety of physical activities tailored to everyone's needs. Whether you want to train individually or take part in group sports activities, there is something for you. You can play team sports with colleagues or students, or spend time in the gym, stadium, and exercise room.
All sports activities are free of charge for VMU employees. Registration is required to participate in the activities of the Sports Centre, and you can even register for more than one activity.
How to register?
Log in to sportas.vdu.lt/registration/
Select the sports activity you want to participate in, click on the Continue button
Click on the I agree with the rules button and in the next step click on Register
Remote exercise for staff every Wednesday
Every week, on Wednesdays at noon, Asta Mockienė, a trainer at the VMU Sports Centre, invites employees to take a short break from work and join a 20-minute remote workout, during which you will be able to try out the differential walking exercise, which is perfect for doing at your workplace. It's a simple, short, effective, and equipment-free exercise that improves circulation, heart function, tissue breathing, posture, balance, body stability, and shoulder mobility. The exercise is held in Lithuanian.
Do sport on your lunch break too
During the lunch break (from 12:00 to 13:00), VMU employees can participate in activities dedicated to them only: on Mondays and Wednesdays – in the wellness exercise with trainer Indre Piličiauskaitė, on Tuesdays and Thursdays – in the functional training with trainer Domantas Žalga. These activities occur in the VMU ŽŪA central building gym, Studentų str. 11-106, Akademija, Kaunas district.
Sport is a great way to take care of your health and improve your well-being, so don't miss out on this opportunity to diversify your working day and spend your free time actively at the VMU Sports Centre. Feel free to register, and if you have any further questions, please contact the coach of the sport or email sporto.centras@vdu.lt.