Second year student from Albania representing VMU football team: "A few hours a week is not so much for sport"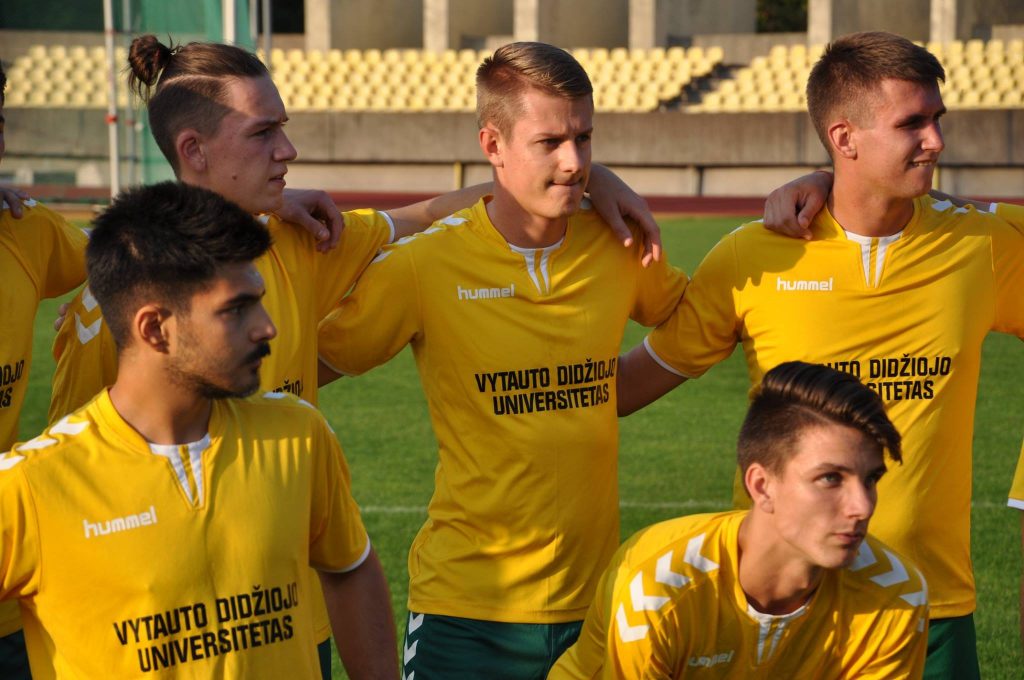 Vacation ends and students return to their normal mode. Why not start the new year with active activity?
We talked to the Greek albanian Johny Dalipi who came to Lithuania more than a year ago. Johny, who studies biology and genetics, has been playing in the VMU football team for the second year in a row.
Chat with Johny on University Employment, Benefits and Recommendations of a Sports Center for Other Students:
– When did you first come to Lithuania?
– I came to Lithuania from Albania in August 2017.
– How did you learn about the sporting activities at the university and the chance to play in a football team?
– During the reference week, I met Captain Edwin, a football team, who asked students who would be interested in playing football. I decided to go to workouts and play in the team so far.
– Do you manage to combine time with studying and training in a football team?
– Yes. It is fun to be a student and at the same time engage in some sporting activity. You always want a little rest from science. I do not see the problem removed from each week after a few hours and a little relaxation in other activities.
– What do you know about VMU Sports Center? Have you ever visited it for non-football purposes?
– I also learned about the sports center during the reference week. In fact, I fall asleep when playing soccer in the hall. The distance to the center is quite distant, so you have to go to sports clubs that are closer to my place of accommodation.
– How would you describe the VMU Sports Center?
– A great place to get to the forces.
– What can you tell students who have not yet visited our university sports center?
– Now is the best time to do it. I guess Erasmus students have more time than regular study program students. Everything is time-consuming, but sport can't be sorry for it.