VMU basketball team wins the first round of Lithuanian 3×3 league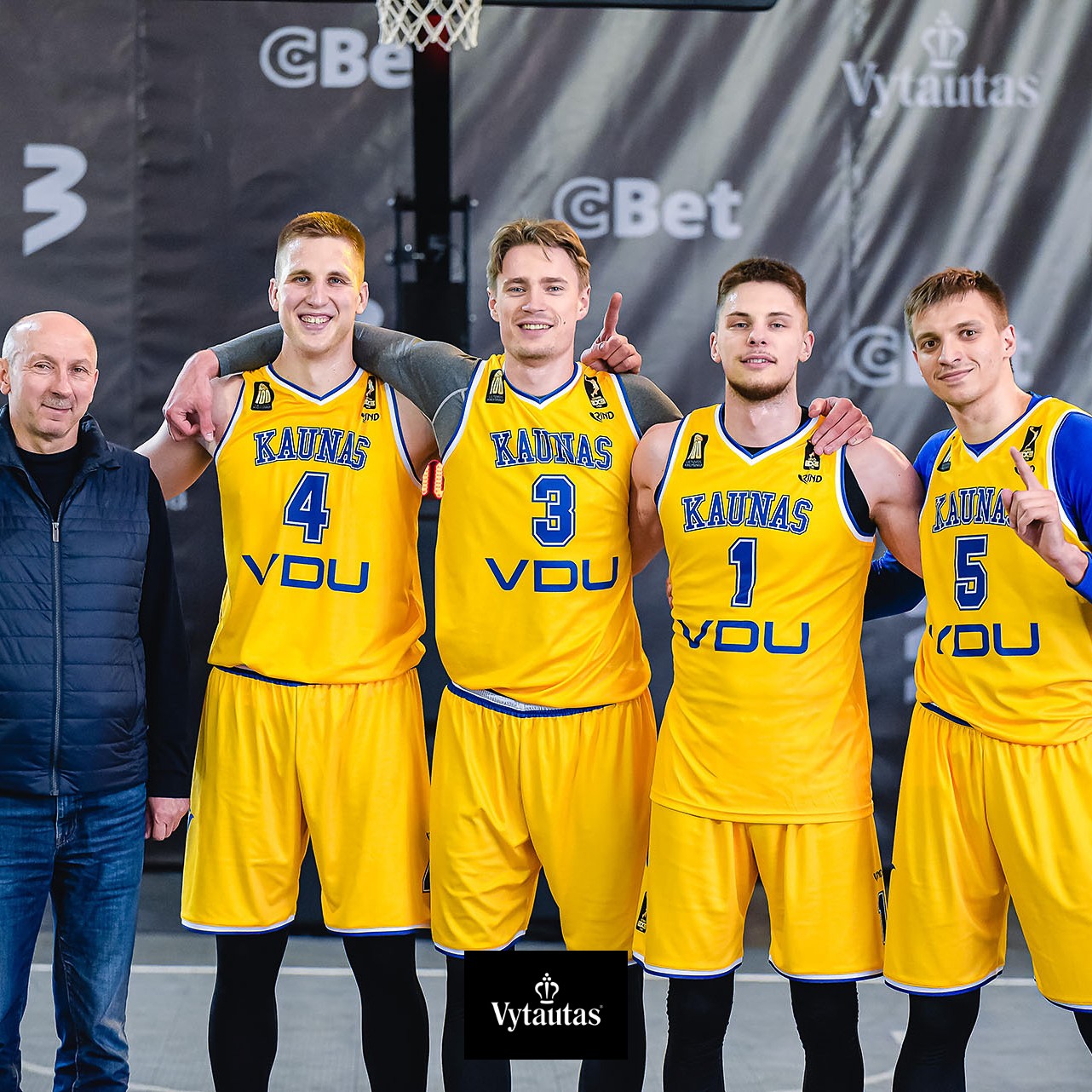 On Sunday, the first round of the Lithuanian 3×3 League took place at the "Hoptrans" Arena in the VMU Botanical Gardens, where the VMU basketball team won.
The winning team in the first round consisted quartet of Rokas Stankevičius, Ernestas Sederevičius, Justinas Ramanauskas and Tomas Zdanavičius. The latter duo represented Jonava "CBet" in the Lithuanian Basketball League this season, while E. Sederevičius played for Utena "Juventus". VMU basketball team defeated "Rokiškis" team 21:14 in the final, and E. Sederevičius not only managed to triumph with his team on Sunday and won the Sniper competition.
The first round of the Lithuanian 3×3 League consists of three rounds – the second round will take place on 29 May in Vilnius, and the final round will take place in Tauragė on June 5.