VMU BASKETBALL TEAM WON GOLD MEDALS, and Cheerleaders team – silver medals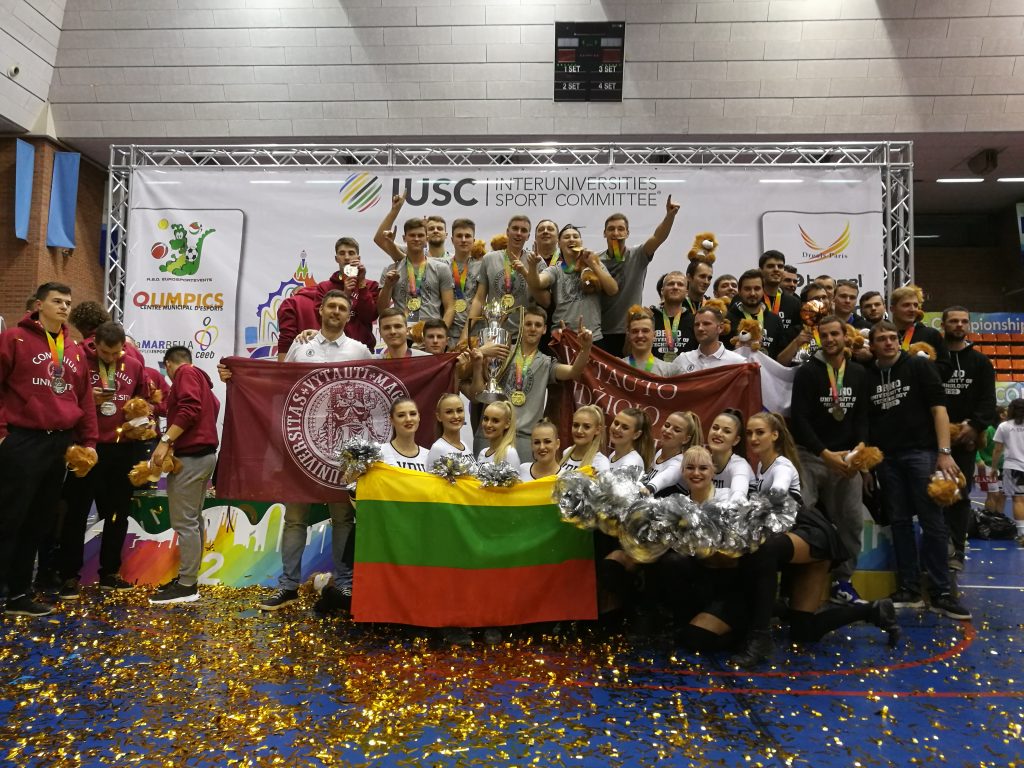 On November 15-18, at the 4th World University Championship in Barcelona, some 3,000 students from 80 World Universities gathered in 13 sports. VMU basketball team participated in basketball match.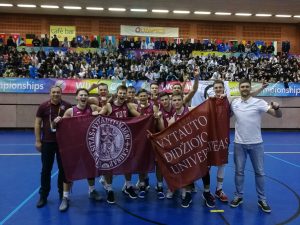 The VMU basketball team went out not with full equip, because the 3 × 3 FISU World University League Finals took place in China at that time. Subgroup matches The Vytautas Magnus University team won the Universita degli Studi Tor Vergata in Rome, Italy, the American College of Thessaloniki Greece and the Paris School of Business in France. The VMU team took the first place in the group in the playoffs. The winner of the championship of last year was winning the team of the Universita degli Studi Milan, Italy. Lukas Garliauskas The captain of the VMU team before the quarterfinals, said that the field is an unpredictable opponent who will need to compete with all forces. The matches were tense, but victorious (42-55). In the semi-final, VMU basketball players met with the Brno University of Technology in the Czech Republic. The match started very poorly, the excitement of both teams felt as it was fighting for the final. In the first part of the match the teams exchanged a large number of non-goal throws. In the second part of the game, basketball players from the Czech Republic started to work more appropriately and the VMU team lagged behind by 5 points. But Simona Kriaučiūnas's tricky three-point tray made it possible to catch and break the extension. The VMU team demonstrated more energy and won (48-44). After the match, Vytautas Magnus University's old-fashioned team Lukas Balčiūnas shared only the best emotions and said that the team showed the character who allowed to defeat. In the finale, the VMU team came out with maximum attitude towards the Comenius university in Slovakia. The minutes of the first match showed that the energy and the game of the VMU team will achieve victory. In the second part of the match, VMU basketball players gained a two-point advantage and did not waste until the end of the match, winning the match (56-44) and winning the gold medal at the World University Championship. 22 teams of teams competed in the basketball tournament.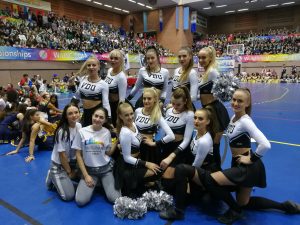 The VMU delegation also won the Silver Medal at the VMU Basketball Dancers' Cheerleading Competition, which included 11 university dance groups. Composition of VMU basketball team: Lukas Balčiūnas, Simonas Kriaučiūnas, Dominikas Peleckis, Rokas Ruškys, Lukas Žukauskas, Aldas Gedeika, Erikas Mikužas, Lukas Garliauskas, Mindaugas Čibiras, Bartautas Blažauskas, trainer Arūnas Juknevičius.